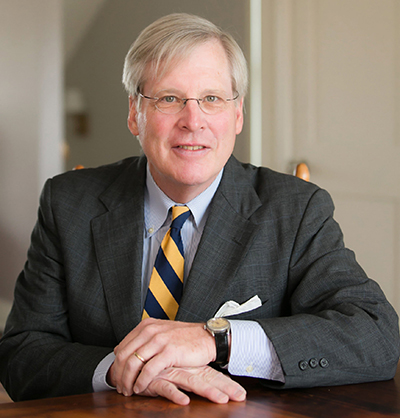 Mr. Leckerling is former general counsel for two New York Stock Exchange listed, Fortune 500 companies. His practice includes corporate and business matters and estate planning and administration. He represents domestic and international closely-held businesses and has extensive experience in merger and asset acquisition transactions and corporate issues including: financing, litigation, environmental compliance…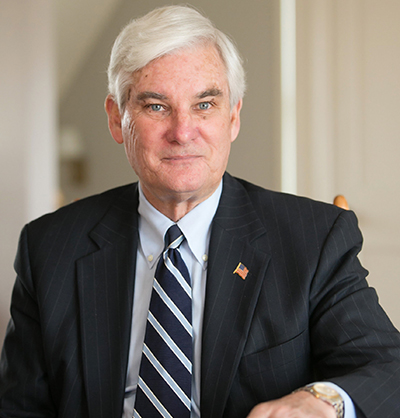 Theodore M. Ladwig regularly counsels individuals and real estate developers on all aspect of real estate transactions and closings, including review and negotiation of contracts, financing, title, and zoning issues. He represents individuals and developers before local wetlands, harbor and planning and zoning commissions. Ted also assists business clients in the formation and management…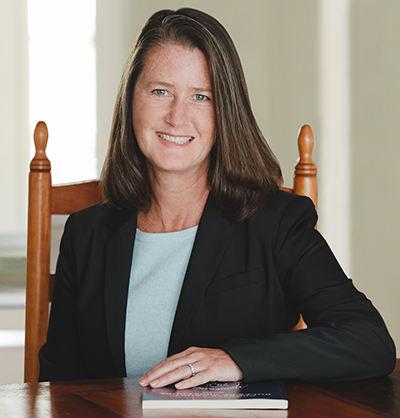 Elizabeth L. Leamon represents clients on a full range of estate settlement and estate planning matters. From simple to sophisticated estate plans, Beth works with families and individuals and tailors estate plans to meet each client's needs, including, wills, revocable and irrevocable trusts, special needs trusts, LGBT planning, and even trusts for pets. She also works with clients to develop succession plans for family businesses…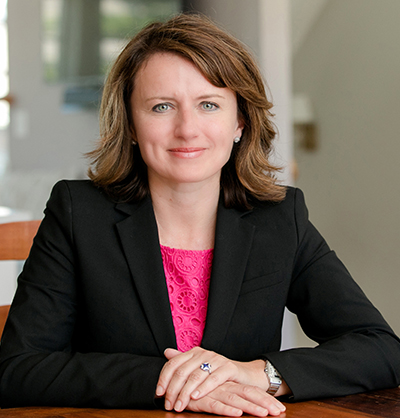 Marta A. Collins concentrates her practice in the areas of business and corporate law, estate planning, and estate settlement. Marta's business and corporate practice ranges from advising clients on business formation, including business entity selection, formation of limited liability companies, partnerships, S corporations, C corporations, and non-stock corporations; business counseling, shareholders agreements, operating…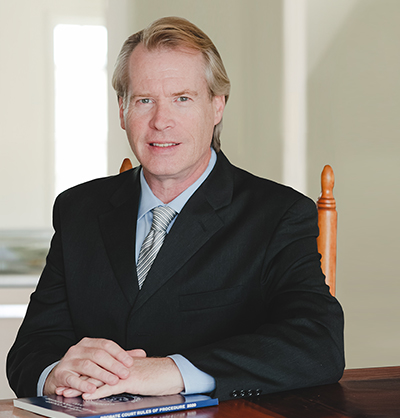 R. Cris Palmer (Richard Crist Palmer, Jr.) With three decades of experience in real estate closings, Attorney Palmer provides thoughtful counsel and dedicated representation to clients in all aspects of land transfer; including contract review and negotiation, title research and examination, remedy of title defects, and mortgage financing. He is familiar with…
Mr. Leckerling is former general counsel for two New York Stock Exchange listed, Fortune 500 companies. His practice includes corporate and business matters and estate planning and administration.
He represents domestic and international closely-held businesses and has extensive experience in merger and asset acquisition transactions and corporate issues including: financing, litigation, environmental compliance, intellectual property, and labor, employment and compensation matters.
He is a former Partner at the regional law firms of Hinckley, Allen & Snyder LLP and Tyler Cooper LLP, and served as  the Executive Vice President and General Counsel of Echlin Inc. and Dana Corporation's Aftermarket Parts Group and before that as the Vice President and General Counsel of  Armtek Corporation and The Armstrong Rubber Company.  In the estate planning area, he is often called upon to provide counsel and continuity for his clients' next generation trusts and for their estates.
Bar Admissions:
American Bar Association
Connecticut Bar Association
New Haven County Bar Association
United States District Court, District of Connecticut
Education:
Washington and Lee University, J.D., 1978
Managing Editor, Washington & Lee Law Review, 1977 – 1978 Omicron Delta Kappa Leadership Society
United States Military Academy at West Point, B.S., 1970
Community Activities:
First Congregational Church, Madison: Past Chairperson, Finance Commission
Habitat for Humanity, Volunteer
Interfaith Refugee Committee, Lost Boys of Sudan Project, Sponsor
Madison Foundation, Inc., Board Member
Central Connecticut Coast YMCA, Chairman of the Board of Directors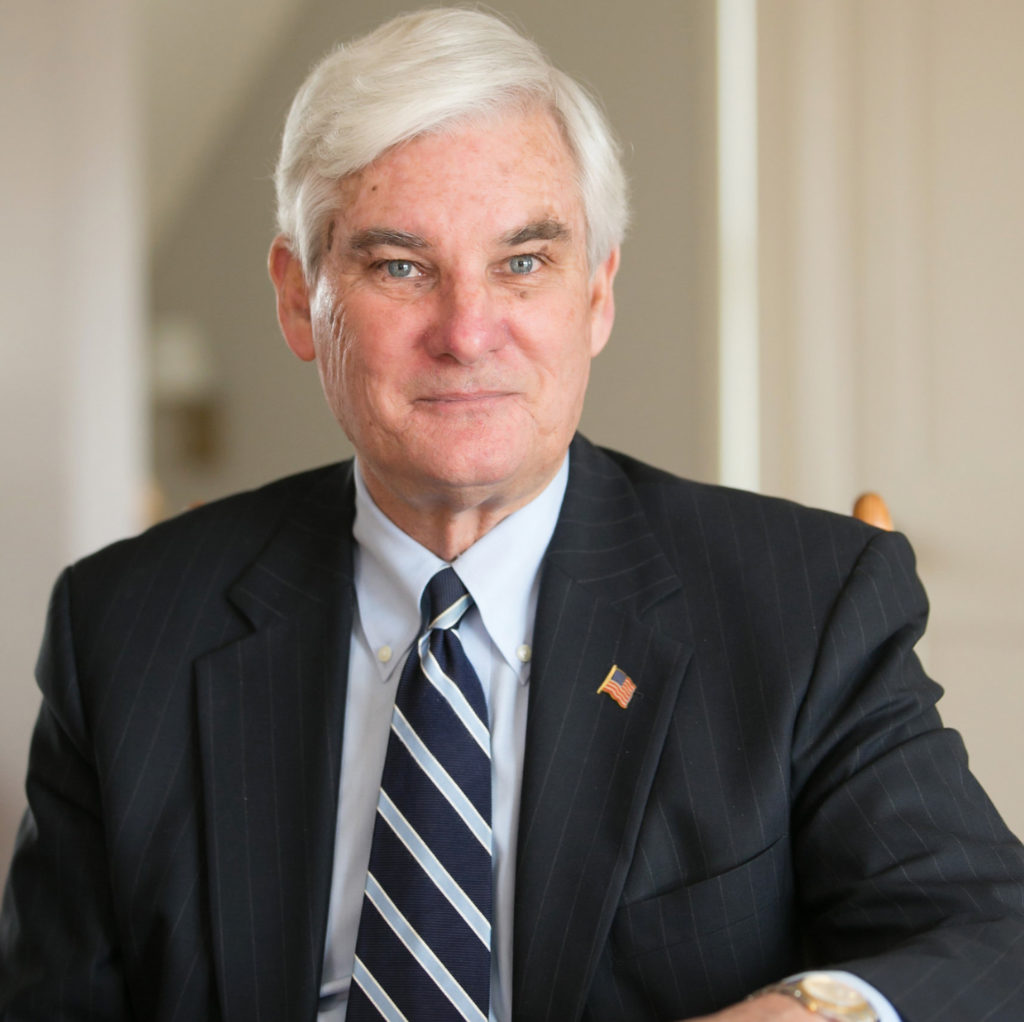 Theodore M. Ladwig regularly counsels individuals and real estate developers on all aspect of real estate transactions and closings, including review and negotiation of contracts, financing, title, and zoning issues. He represents individuals and developers before local wetlands, harbor and planning and zoning commissions.
Ted also assists business clients in the formation and management of corporations, partnerships and limited liability companies. He advises individuals and families in estate settlement matters and estate planning, including drafting and execution of living wills, healthcare powers of appointment, powers of attorney, last will and testament, revocable and irrevocable trusts.
Ted has been admitted to practice in Connecticut since 1971, and has been in private practice with an office in Stonington, Connecticut, ever since.
Ted has extensive experience in searching real estate titles and examining abstracts of title. He is a licensed policy issuing agent for Fidelity National Title Company and Commonwealth Land Title Insurance Company. In the course of his career, he has represented a majority of the lending institutions in New London County in both residential and commercial real estate transactions. He is familiar with RESPA requirements and the Closing Customs of the New London County Bar Association.
Ted lives in Stonington with his wife, Cynthia, who is Stonington's Town Clerk. Between them, they have three grown children, Jim, Beth & Allison.
Bar & Court Admissions:
Connecticut Bar Association, 1971
U.S. Supreme Court, 1980
Education:
University of Connecticut, B.A.
Boston University, J.D.
Community Activities:
Boston University Law Review, Editor 1969-1971
University of Connecticut, Division of Continuing Legal Education, Real Estate Law, Faculty Member 1986-1989
Town of Stonington, Town Counsel 1979-1985
Town of Stonington, Charter Commission 1977-1978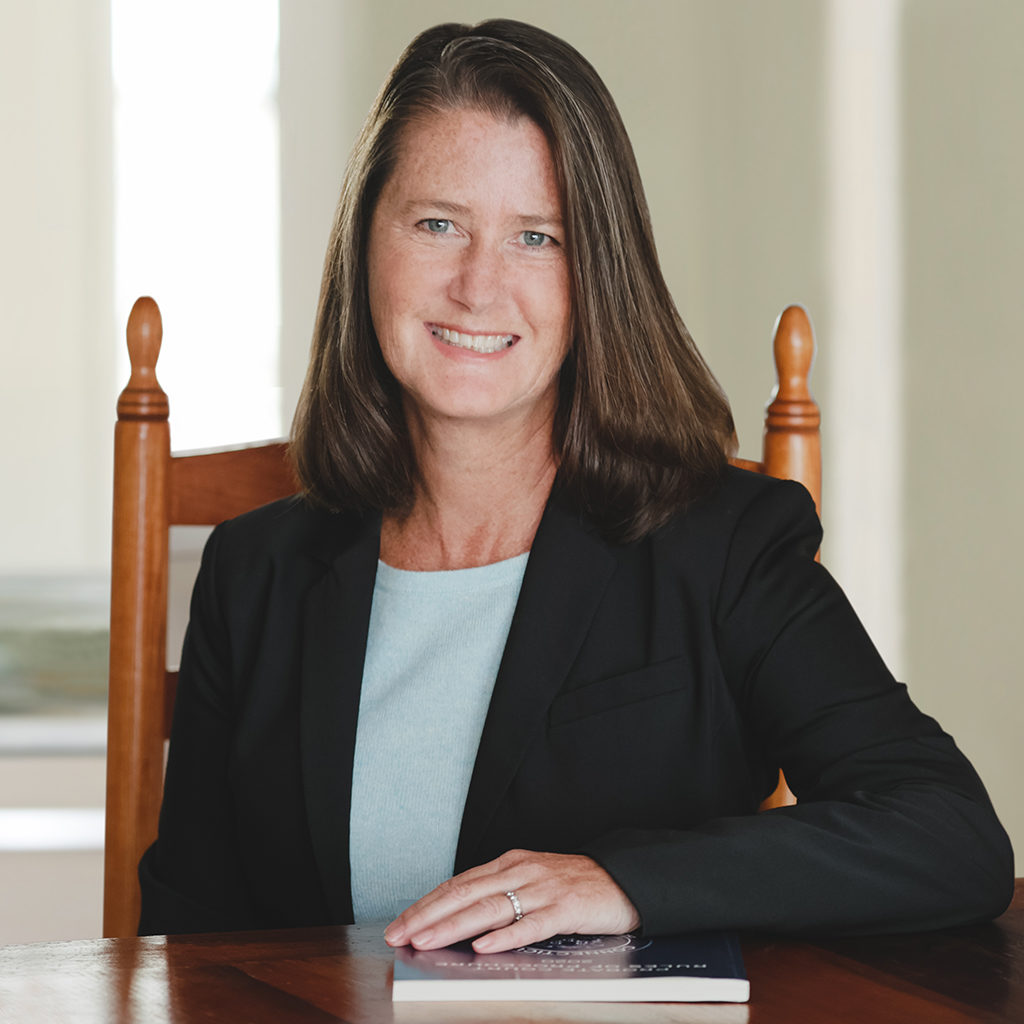 Elizabeth L. Leamon represents clients on a full range of estate settlement and estate planning matters.  From simple to sophisticated estate plans, Beth works with families and individuals and tailors estate plans to meet each client's needs, including, wills, revocable and irrevocable trusts, special needs trusts, LGBT planning, and even trusts for pets. She also works with clients to develop succession plans for family businesses and real estate, asset protection, including pre and post-marital agreements, and plans for charitable giving.
Beth was elected and currently serves as Judge of Probate for the Southeastern Connecticut Regional Probate Court. She is recognized by New England Super Lawyers® Magazine in the area of Estate Planning and Probate in 2019, 2020 and 2021 and was named a "Rising Star" among Connecticut lawyers by Connecticut Magazine from 2010-2013. She is past Chair of the New Haven County Bar Association Trusts, Estates and Probate Committee and member of the Executive Committee of the Connecticut Bar Association, Estates and Probate Section.
Attorney Leamon began private practice in 2003 at the Connecticut law firm of Tyler Cooper & Alcorn, LLP and most recently at Murtha Cullina LLP.  From 2002 to 2003, Attorney Leamon worked as Law Clerk to the Honorable Richard N. Palmer, Associate Justice of the Connecticut Supreme Court.
Prior to her practice of the law, she oversaw the French and U.S. retail sales and marketing of Quimper Faïence and the Faïenceries de Quimper HB-Henriot, importers and manufacturers of fine hand painted French earthenware.  She is fluent in French and enjoys working with French speaking clients.
Beth has lived and worked on the Connecticut shoreline most of her life. She currently lives in Stonington Borough with her husband, John, and children, Claire & Ted. She grew up in the Mystic area, attending Stonington Public Schools.
Publications:
The ABA Practical Guide to Estate Planning

, Chapter 10: State Transfer Tax Systems, copyright 2011, Co-author with Irving S. Schloss

"Giving"

Women & Children Life Center, December 28, 2010

"Protecting Your Estate"

CABO, November, 2010

"Connecticut Goes Rogue,"

Connecticut Bar Association Estates and Probate Newsletter, December 2009
Co-author with Irving S. Schloss,

"Connecticut's Estate Tax Reform Breaks the Mold,"

Leimberg Information Systems, October 2009
Bar & Court Admissions:
American Bar Association, Member
Connecticut Bar Association, Member
Connecticut Bar Association, Estates & Probate Section, Executive Committee Member
New Haven County Bar Association, Member New Haven County Bar Association, Trust, Estates & Probate Committee, Chair
Education:
University of Connecticut Law School (J.D., with honors, 2002)
New York University (M.A., 1991)
Connecticut College (B.A., cum laude, 1989) Phi Beta Kappa
Community Activities:
Stonington Free Library, Trustee 2015-Present
Stonington Housing Authority, Commissioner 2015-Present
Women and Family Life Center, Board Member 2009-2013
Guilford Civic Women, Member 2008-2012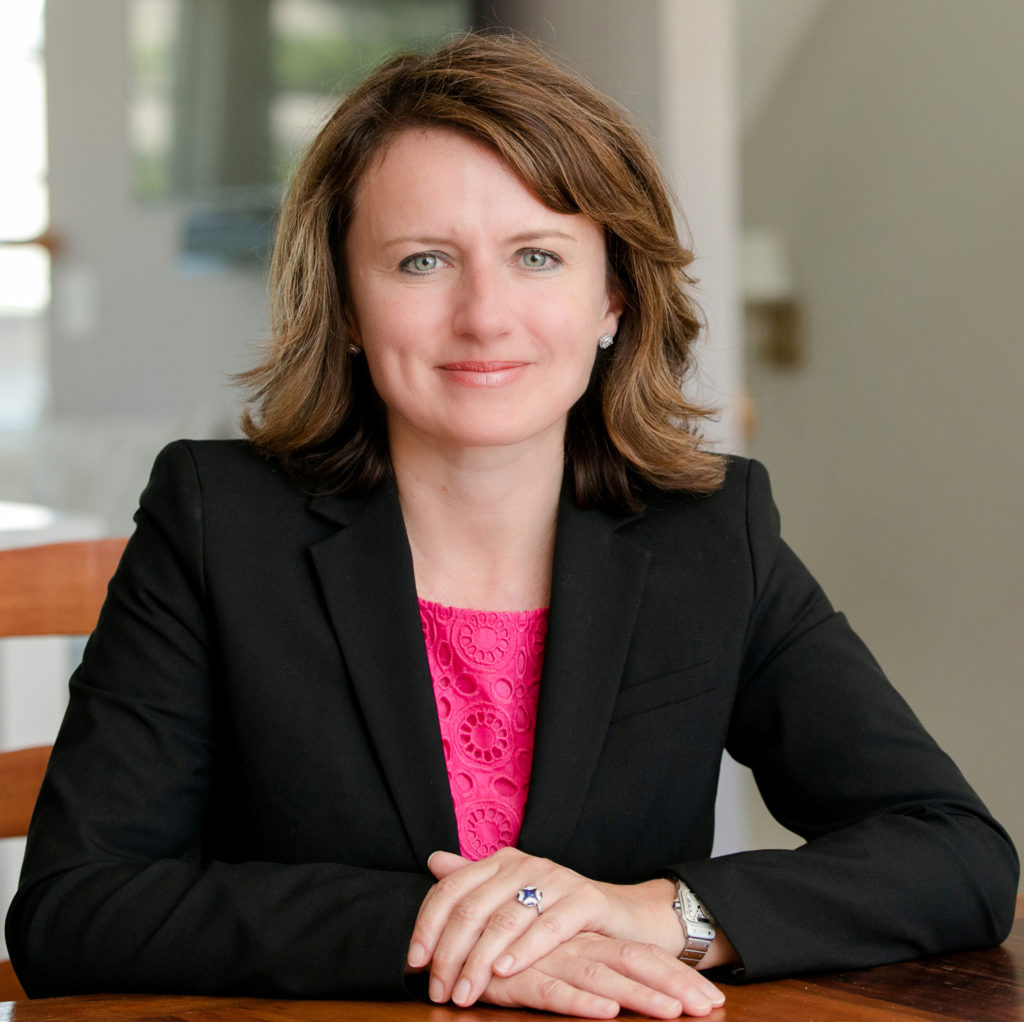 Marta A. Collins concentrates her practice in the areas of business and corporate law, estate planning, and estate settlement.
Marta's business and corporate practice ranges from advising clients on business formation, including business entity selection, formation of limited liability companies, partnerships, S corporations, C corporations, and non-stock corporations; business counseling, shareholders agreements, operating agreements and employment agreements; to acquiring and selling businesses, as well as ownership transition. Marta also works with clients to develop business succession plans for family businesses, which may include buy sell agreements and real estate transfers.
Attorney Collins's estate planning practice ranges from preparation of Wills, Trusts, Powers of Attorney, Appointments of Health Care Representative documents, and Living Wills. Marta works with clients to develop estate tax savings strategies, plan for incapacity and long term care, including plans for children with special needs. With respect to estate settlement matters, Marta's practice encompasses representing executors, trustees, and beneficiaries in the administration of estates and trusts.
Attorney Collins has been licensed to practice law in Connecticut since 2000. She has been corporate counsel for large financial and insurance institutions, including Citigroup, Prudential Financial and The Hartford. As corporate counsel, she advised her clients on matters ranging from federal securities laws pertaining to annuity and variable life insurance; broker-dealer sales practices; insurance law; corporate compliance and governance; intellectual property, including patents and trademarks; to contract negotiations and human resources matters. Most recently, Marta was Assistant General Counsel for a healthcare technology company, WEX Health, where she advised her corporate clients in matters ranging from contract negotiation of "in cloud-based" technology and healthcare payment solutions, non-disclosure, vendor, and HIPAA Business Associate agreements; to software licensing and providing legal advice and consultation with respect corporate policies and procedures, intellectual property, and ERISA, HIPAA, IRS and other federal and state regulatory matters.
Marta's financial, corporate and healthcare background helps her advise her estate planning clients and her corporate and business clients on issues ranging from starting, running, and growing their businesses to selling their businesses and business succession plans.
Marta was born and spent her early childhood in Poland. She is fluent in Polish and takes pride in working with her Polish speaking clients.
Marta has worked and lived in Connecticut since becoming an attorney nearly two decades ago. She lives in Old Saybrook with her husband and their children.
Bar Admissions:
American Bar Association, Member
Connecticut Bar Association, Member
Connecticut Bar Association, Estates & Probate Section Member
Education:
Pace University School of Law (J.D. 1999, Dean's List, Certificate in International Law); Associate membership of University College London, Faculty of Law (E.U. Law, British Legal System, Foreign Trade and Investment Law of East Asia)
Boston University (B.A.1996, cum laude, Modern British and Irish Literature); Associate membership of University of Oxford (Modern British and Irish Literature, British Politics and History)
Miss Porter's School (1992)
Community Activities:
Governor's Council on Women and Girls Leadership Subcommittee along with various local community activities and organizations, including the Essex Elementary School Foundation, Essex Elementary School Parent Teacher Organization and Child & Family Agency of Southeastern Connecticut.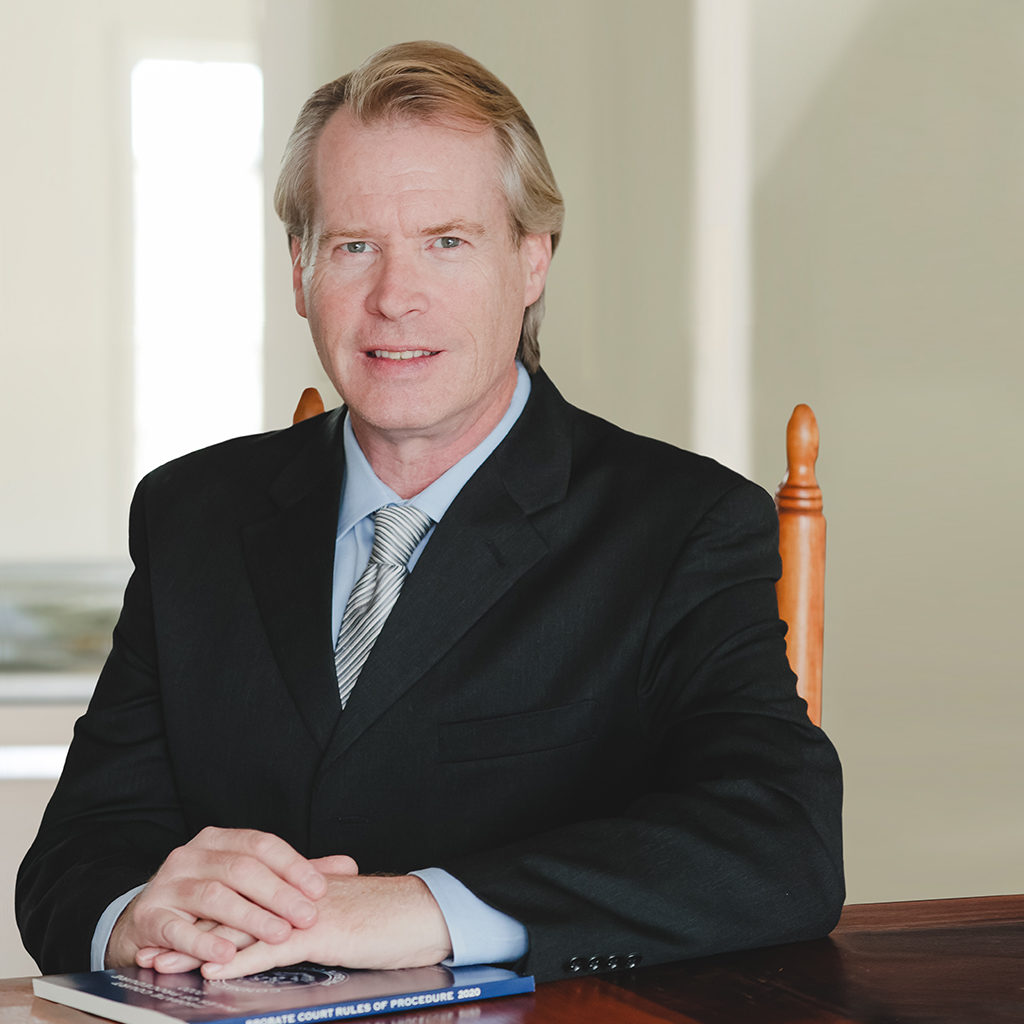 R. Cris Palmer (Richard Crist Palmer, Jr.)
With three decades of experience in real estate closings, Attorney Palmer provides thoughtful counsel and dedicated representation to clients in all aspects of land transfer; including contract review and negotiation, title research and examination, remedy of title defects, and mortgage financing. He is familiar with federally mandated RESPA requirements, the Connecticut Standards of Title, and closing customs for New London County and other counties throughout Connecticut.
Attorney Palmer also counsels individuals and families in estate planning matters; including the drafting of Wills and Trusts, Health Care appointments and directives, and Powers of Attorney. He regularly practices before Probate Courts throughout Connecticut in matters of decedents' estates, conservatorship and guardianship.
A graduate of both Pine Point School in Stonington and St. Bernard High School in Uncasville, Attorney Palmer has resided in the town of Stonington, Connecticut since childhood and maintained an office in town since being admitted to practice law in 1991.
Bar Admissions:
Connecticut Superior Court, 1991
U.S. District Court, District of Connecticut, 1991
Education:
Western New England University School of Law, 1990 (Juris Doctor)
Eastern Connecticut State University, 1987 (Bachelor of Arts)
Community Activities:
Connecticut Justice of the Peace, Town of Stonington, CT
Trustee, Elm Grove Cemetery Association, Mystic, CT
Municipal Land Records Examiner, Towns of Stonington & Ledyard, CT
Registrar of Voters, Town of Stonington, CT (1997-2000)
Economic Development Commissioner, Town of Stonington, CT (1993-1994)